There is definitely something exciting about traveling. The excitement of exploring a new place and the release of all daily responsibilities is a special kind of foreplay. However, if you've ever taken your favorite sex toys with you on a trip, then you probably know that vacation sex can get even more passionate.
Whether you're planning on spending some time on yourself or connecting with someone else, traveling with toys is a great way to do it. Of course, traveling with a vibrator can create some awkward situations. What should you do if your toy suddenly turns on inside your bag? What if security agents have to check your luggage and they find a dildo in plain sight? Do not worry. We have prepared a list of travel tips so that you can spend your holiday the way you want.
Read on for the best tips for traveling with sex toys.
Bring Toys that Are on the Quieter Side
If you're worried about people on the other side of the hotel wall hearing what you're up to, consider creating a quieter environment. From the looks of it, you'd think this 7.5-inch, 20-function toy is something everyone can hear, but it's silent while still delivering extreme power and can last for up to an hour of play. Additionally, when you purchase a toy, you can see both the power rating and sound level on the product page.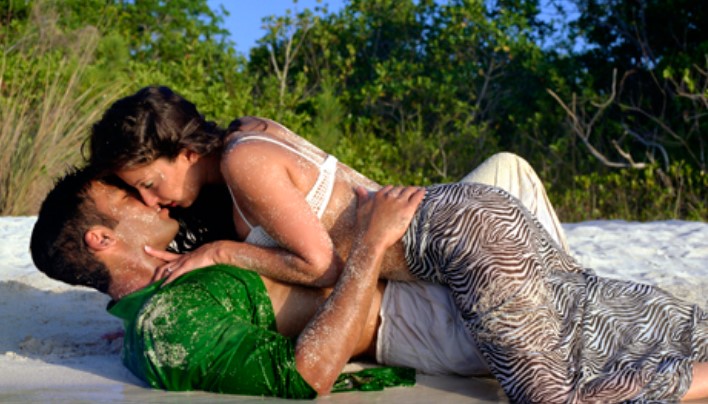 Consider Waterproofing
One way to get rid of the high is to accidentally turn off the vibrator. If you plan to take a shower, bath, or hot tub, double check that your toy is waterproof before jumping in. Sold exclusively, such toys are made from non-toxic and waterproof material. Safe ABS plastic has 10 different vibration modes for wet fun in many ways.
Pack Toys and Batteries Separately
We sweat thinking about how a vibrator turns itself on while you snooze peacefully during a flight. If you're traveling with a battery-powered toy, like a portable bullet vibrator, remove the batteries and stash them separately. This will help prevent someone tapping you on the shoulder and telling you that there's been something going on in your bag for the last 10 minutes. Once you arrive at your destination, you'll enjoy a 2.5-inch insertable length, 1.57-inch girth at its thickest point, and 10 functions. This cutie is phthalate and latex-free for even greater comfort and is safe to use with lube.
Consider Bringing Toys that Don't Require Batteries at All
Another way to avoid awkward encounters is to pack sex toys in your bag that have no chance of buzzing. Consider non-vibrating butt plugs, dildos, or penis strokers. You can also take a rechargeable toy with you, but drain the battery a few days before your trip, so it'll be dead (or nearly dead) when you put it in your bag. Not only is it practical, but masturbation is a fun way to relieve stress before a trip. Just be sure to bring a charger with you so you can charge it again when you arrive at your destination. This 2.7-inch long, beginner-friendly toy has a one-inch girth at its thickest point, a tapered tip and flared base, and is safe for use with lubes.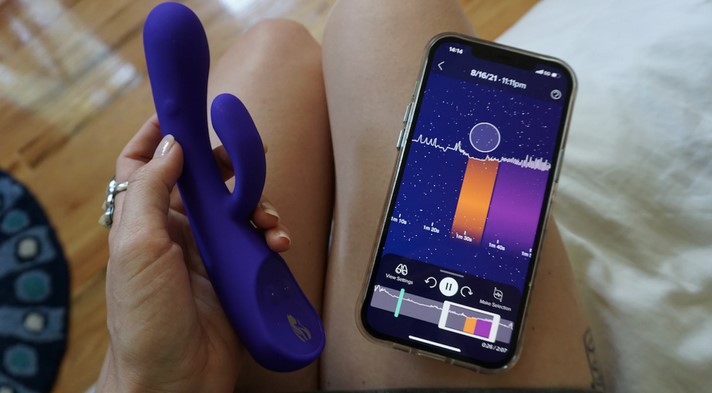 Choose Discreet Toys
If you're worried about an X-ray machine accurately identifying the shape of something X-rated, buy a toy that doesn't look like a sex toy.
Obviously, if you bring a dildo with you, there's no escape but there are plenty of vibrators on the market that don't have the famous "rabbit" shape, including ones that look like a necklace, a USB stick, etc., and a body massager. However, be warned: if your vibrator looks too weird or looks like a weapon, security may freak out and throw it away. For solo self-care reasons, place it in the original packaging and label it.
Also, if you take Viagra, place it in a secure compartment of your bag, preferably with a zipper, where it has no chance of slipping away. You don't want a bunch of the proverbial little blue pills flying around while you're trying to pull your sweater out of your bag. That happens.
Don't be Afraid to Try Something New
What are holidays for if not to try something new? If you haven't already, put your pants on before dinner and hand over control to your partner. The set below includes lace pants, a satin blindfold, a rechargeable bullet vibrator, and a wireless remote control. Put on the blindfold when you get to the bedroom, and you'll be amazed at the four different speeds and seven patterns. This may be your most exciting vacation yet.
Check Your Airline's Rules Regarding Liquids
If you are taking lube, you can put it in your checked bag. If you are only taking carry-on baggage, make sure it does not exceed 100 milliliters (3.4 ounces). Anything over this will require you to hand it over to security for disposal, including a 250-ml bottle only half full.
It's also worth keeping in mind that the plastic bags you put all your liquids in at security are clear, so if you don't want your fellow travelers to see what you have in there, either remove the label or pour it into a smaller one. And don't forget to seal the lube cap tightly-bottles tend to pop open on airplanes.
Be Careful with Bondage
Bondage items are a little more difficult to take with you on vacation. Whips, floggers, and paddles may be classified as self-defense items and confiscated, so unless you're willing to take the risk, leave them in the bedroom.
Handcuffs, ropes, nipple clamps, and hoods are generally considered acceptable, so keep them close to each other and, if possible, place them in original branded bags and add labels so security knows what each item is. However, all of this should be placed in your checked baggage and not in your carry-on baggage. Be careful: they may be confiscated. It's your risk.
If you must carry bondage items in your hand luggage, choose carefully: blindfolds, feather ticklers, and bondage tape are all acceptable as they do not pose a threat, but keep in mind that this is at the discretion of the airline. If you are questioned, just breathe, smile, and calmly tell security that these are personal items and keep your head held high. They've seen it all before.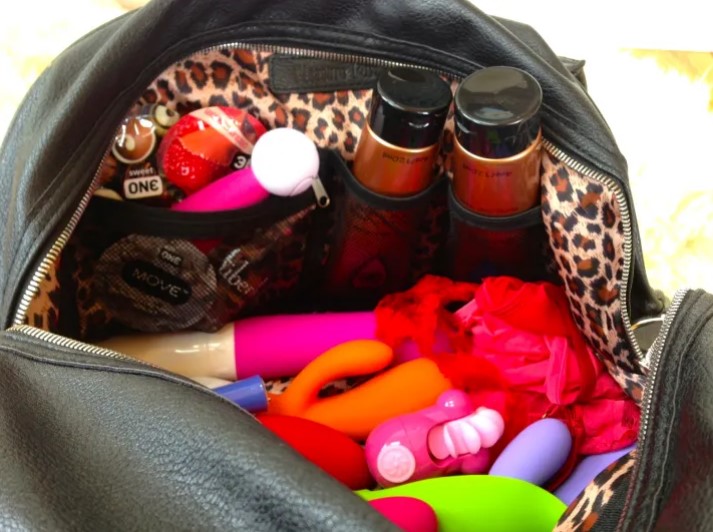 Check the Legacy of Using Sex Toys
Sexual customs vary widely around the world, so save yourself the headache of storing toys in the recycling bin and double-check the rules. Some countries ban adult toys and porn entirely, including Thailand, India, Vietnam, the Maldives, and Malaysia. If you live in the USA, you'll be fine in any state except Alabama, where selling sex toys is a criminal offense.
If the worst happens and your luggage is detained or searched, be honest and remain confident that you have done nothing wrong. You also have the right to request a private viewing with more than one agent. In the unlikely event that you experience unprofessional behavior, contact your local embassy and file a formal complaint. Remember, no one should be ashamed of having a healthy sexual life.
Don't Forget About Extras
Besides the aforementioned charging cables and batteries, you should make sure you have other essentials on hand, such as lube and sex toy cleaners. Plus, when things get hot and heavy, you don't want the lack of condoms to stop you from climaxing. Just remember: When traveling by plane, keep your liquids to no more than 3.4 ounces each. Bring along this water-based lube that weighs only 1.69 ounces. It is completely odorless and washes off with warm water and antibacterial soap.
Be Nice and Keep Your Things Clean
Watching an airport security agent unearth sex toys from the depths of your carry-on luggage can be nightmare fuel, but there's one thing you can do to make it a little less humiliating. Place toys in a clear plastic bag so the agent can see the item but not touch it. After all, keeping sex toys clean and hygienic is sacred. Also remember that you can always pack toys in a checked bag instead of carry-on luggage. There's still a chance your checked bag will be searched, but at least you won't have to stand there cowering while the entire security line watches.