The past two years have emphasized the importance of self-care, and sexual well-being has become an increasingly significant aspect of this conversation. This includes self-pleasure, and several women-led companies have taken the initiative to create innovative, stylish sex toys that offer both form and function.
If you're considering treating yourself this year, we've gathered a list of the best intimacy brands. These women-founded sex toy companies are pioneering new approaches to address the pleasure gap.
Women's health and wellness are incomplete without a focus on intimacy and sexual pleasure. However, as a society, we have historically treated this crucial aspect as a taboo subject, often seen as a luxury, primarily for men or the women who satisfy them. In recent years, with the growing influence of social media, podcasts, and platforms where diverse women's voices have gained prominence, addressing the pleasure gap has become a significant topic of interest. The emergence of women-led companies committed to closing the pleasure gap and promoting self-exploration is providing solutions to the challenges many women have encountered in their sexual experiences.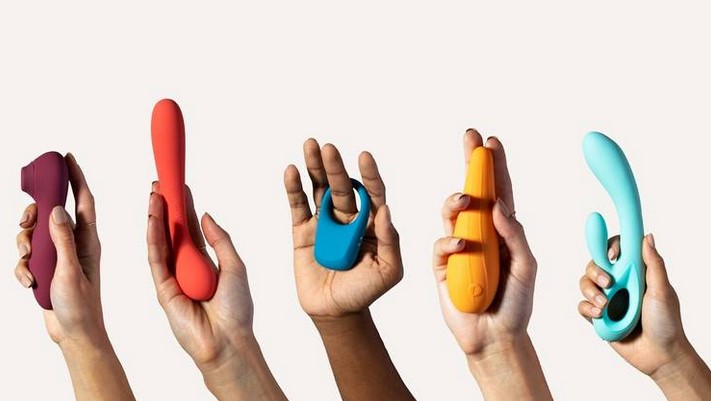 Whether you are engaged in sexual activities with a partner or enjoying self-pleasure alone, understanding your preferences and how to achieve them is the key to experiencing more pleasure – a fundamental right that should be accessible to everyone at all times. This month of love, we are excited to introduce products designed to cater to the unique needs of the female body.
Die besten von Frauen gegründeten Sexspielzeugunternehmen
Here are five women-led sex toy brands and the items you can include in your collection of intimate accessories:
Löwin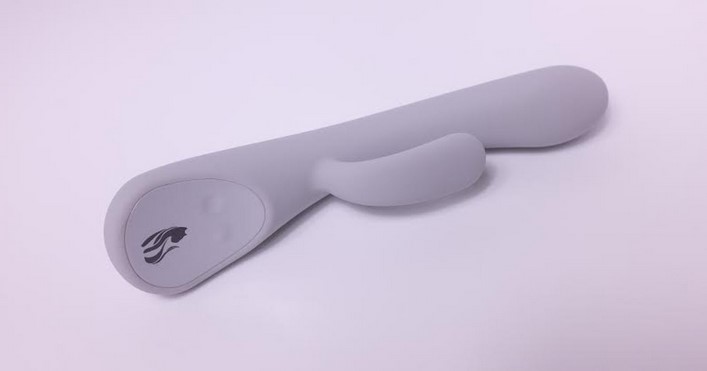 Lioness was founded by Liz Klinger and Anna Lee to address their own unaddressed inquiries about sexual pleasure and provide women with a resource to take control of their satisfaction. It aims to help individuals overcome feelings of guilt and shame, empowering them to embrace their bodies.
Lioness is the pioneering "smart" vibrator on the market, created with self-experimentation in mind. What sets Lioness apart as an intelligent sex toy is its ability to synchronize with a smartphone app. This app enables you to review the results after your solo play sessions, helping you better understand how your body responds to different stimuli and orgasms. The objective is that, with consistent use of Lioness, you can discover what brings you the most pleasure.
The Lioness Vibrator 2.0 was created based on the analysis of over 30,000 orgasm experiences. This intelligent adult toy offers AI-enhanced sessions and employs sensors to monitor your arousal and climax patterns, providing users with a better understanding of their own satisfaction. The Lioness app that comes with it enables users to record and quantify their orgasms, ultimately leading to a more empowering and informed intimate experience. After all, knowledge is inherently alluring.
Dame Products
Dame, co-founded by Alexandra Fine and Janet Lieberman, made a significant impact in the realm of sexual wellness by launching their first product, Eva, through an exceptionally successful crowdfunding campaign. Eva, a discreet yet potent vibrator designed to be securely tucked under the labia for stimulation during both partnered and solo sexual experiences, remains one of the brand's most sought-after items. Dame offers a comprehensive range of high-design sex toys and accessories, all created with the goal of reducing the pleasure disparity.
Dame's innovative intimate products garnered recognition, earning the brand a spot on Fast Company's list of the Most Innovative Wellness Companies of 2020. While the Eva II represents the latest iteration of the toy that brought the brand into the mainstream due to its hands-free operation and attractive design, Dame's most recent creation is the Aer: a suction device that uses air pulses to stimulate the more sensitive areas of one's anatomy.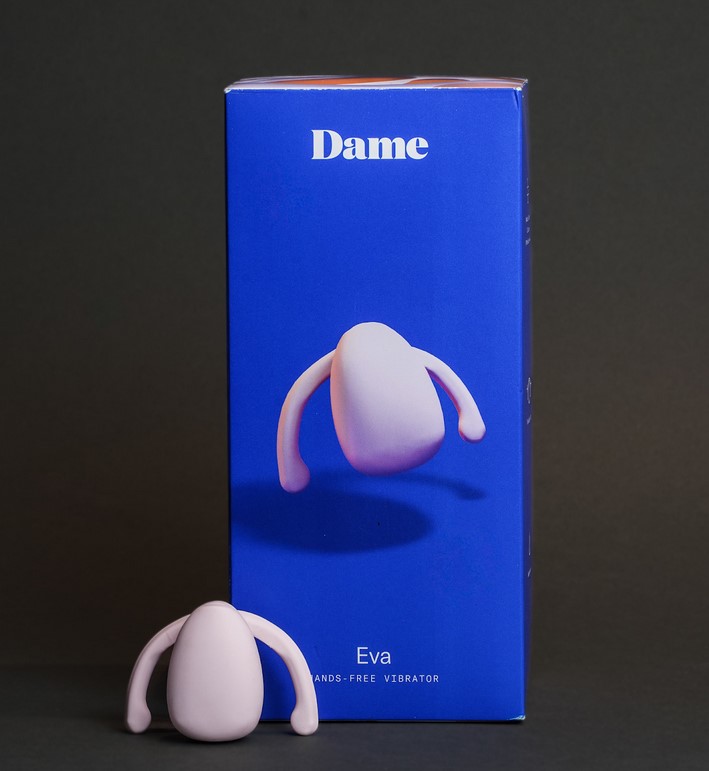 MysteryVibe
MysteryVibe's products are meticulously crafted with a strong emphasis on promoting sexual well-being. These innovative, pleasure-oriented devices have been thoughtfully designed to help ease and tackle common challenges, such as vulvodynia and vaginismus, by promoting improved blood circulation and muscle relaxation. The standout product from the company, the Cresendo, is a versatile vibrator with six motors that can be flexed to target various erogenous areas, making it suitable for everyone, whether in a relationship or enjoying their solo experiences.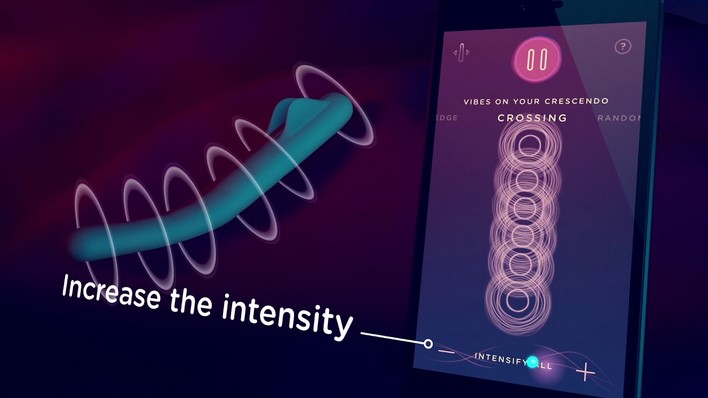 Lora DiCarlo
In late 2020, the actress and model Cara Delevingne joined forces with Lora DiCarlo's sex-tech brand, collaborating to reduce the stigma surrounding the pursuit of sexual pleasure. The company's award-winning product, the Osé vibrator-suction toy, has now been upgraded to the Osé 2. This new version is a uniquely shaped, multifunctional vibrator designed to deliver both G-spot and clitoral orgasms. Featuring a suction feature and a robotic nub that mimics the "come hither" motion, this flexible device can be customized to your preferences and offers ten intensity levels for programming.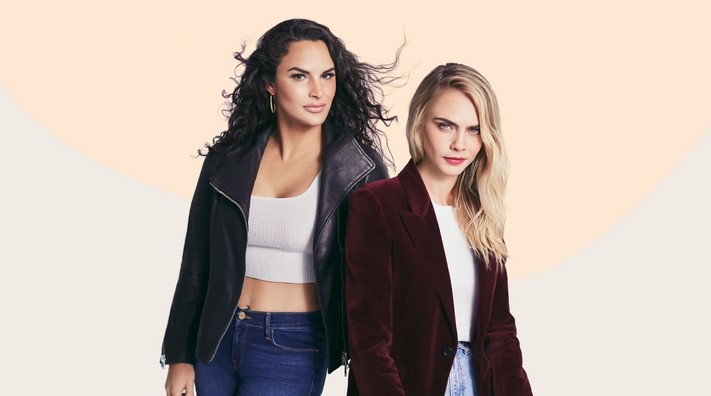 Maude
Eva Goicochea and Dina Epstein are the co-founders of Maude, a brand that describes itself as a "modern sexual wellness company" with a mission to revolutionize the outdated industry and enhance intimacy for everyone. Eva Goicochea, who previously worked at Everlane, is very clear about her brand's design principles: it's all about cleanliness, simplicity, and practicality.
Maude's range of pleasure items transforms self-care into a form of foreplay, setting a seductive atmosphere wherever you may be. Their products include a hydrating coconut milk bath suitable for solo use or for shared relaxation, a Shine lubricant that offers natural hydration, and a jojoba-oil candle perfect for a warm and sensual massage when poured onto the skin.
Their vibrator, aptly named "Vibe," is crafted from FDA-grade silicone in gray and green, designed with deliberate and user-friendly features. Maude's lineup of practical and gender-neutral sexual wellness products falls into the same category, featuring discreetly packaged natural latex condoms, amber-colored glass jars containing jojoba-oil massage candles, and fragrance-free, pH-balanced body wash.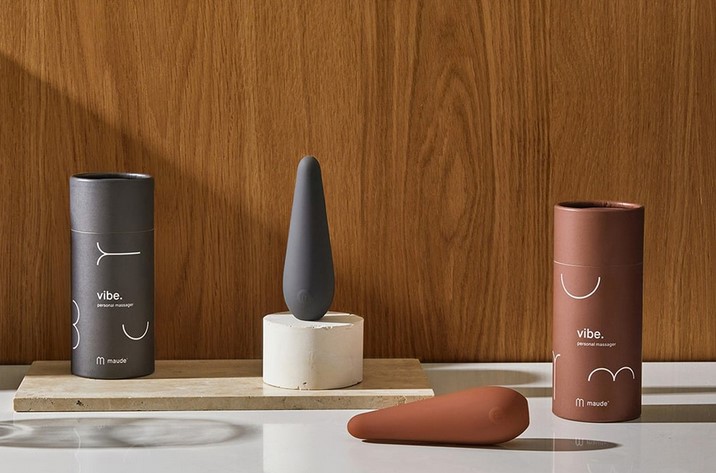 Le Wand
Alicia Sinclair, the sex education advocate and innovator, designs a range of vibrators and intimate toys that boldly embrace a shimmering, rose-gold, and pastel aesthetic. Within the Le Wand collection, most of the products feature the timeless "magic wand" design but come with well-considered improvements. These enhancements include a lightweight Petite Size, flexible silicone heads, user-friendly buttons for accessing 30 different vibration speeds and patterns, as well as the convenience of wireless operation. Particularly fascinating is the Le Wand Deux, a compact, bunny-eared toy that can be comfortably used to deliver all-encompassing vibrations to even the most sensitive pleasure areas.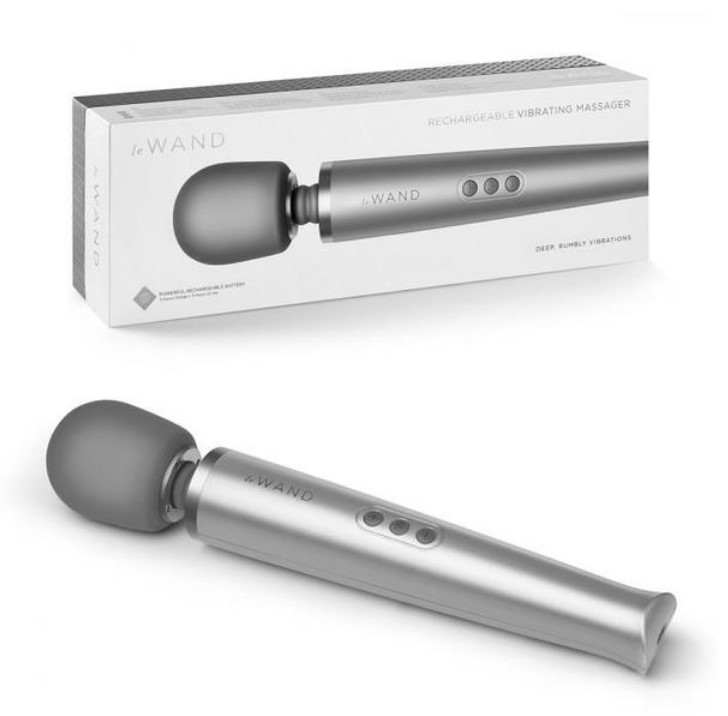 Sustain
Sustain, a company that specializes in menstrual products such as tampons and menstrual cups made from 100% organic cotton, also offers a variety of latex condoms and lubricants. Meika Hollender founded Sustain, and the brand takes pride in being a top choice for all-natural, vagina-friendly products that prioritize women's health and sexual well-being.
Sustain is known for producing nitrosamine-free condoms, which are lubricated on both the inside and outside, and are available in tailored fit, ultra-thin, large, and extra-large sizes. Their water-based personal lubricant, made from 96% organic ingredients, includes substances like aloe vera that enhance natural lubrication.
Unbound
Unbound Babes, a sex-positive brand founded by Polly Rodriguez, offers a diverse range of sexual accessories and toys. Their products promote sexual exploration, providing affordability and options catering to various preferences. Their vibrators are designed in attractive colors and shapes, appealing to both beginners and experienced users. Their space-themed website and product designs hint at an extraordinary experience with Unbound's offerings. Notably, they offer three lubricant products, including the original "Jelly," one for clitoral stimulation, and another for enhancing G-spot size and sensitivity.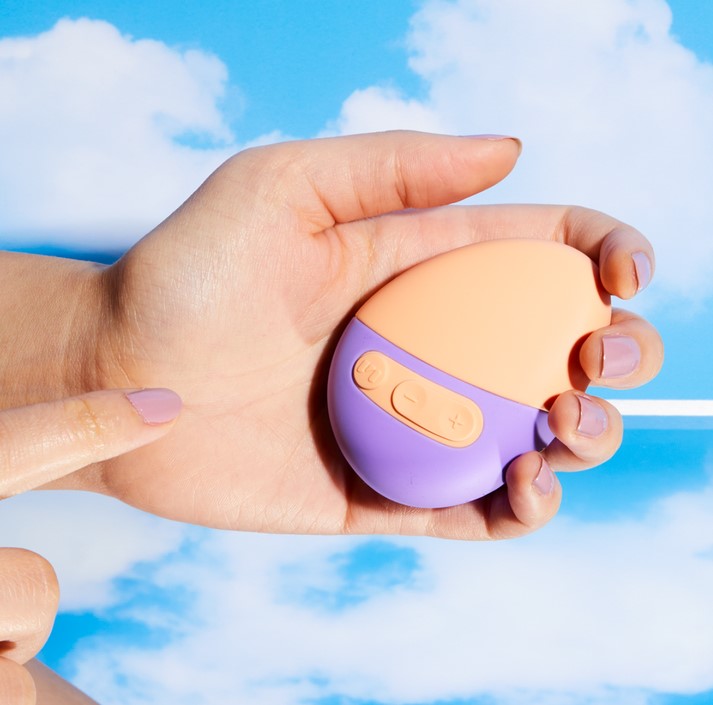 That Sassy Thing
Sachee Malhotra, the founder of That Sassy Thing, eloquently expressed her mission in an interview with The Ladies Compartment, saying, "My goal is to empower women to embrace their sexuality, and I believe we've embarked on that journey as a brand." Her inspiration came from her personal struggle with polycystic ovary syndrome (PCOS), which made it challenging to find products to alleviate her symptoms, such as painful periods and vaginal dryness. Existing options were primarily designed for men's pleasure. In essence, That Sassy Thing combines aspects of a sex toy brand with those of a self-care brand.
This fun and cheeky brand exudes a playful charm, evident in its clever product descriptions. However, the true stars of the show are their vibrators. The "Salty Personal Massager," aptly named for its resemblance to a salt shaker, offers discreetness and provides a choice of 10 different speeds. For those who prefer a more traditional option, they offer the "OG Personal Massager," which has the appearance of a typical vibrator.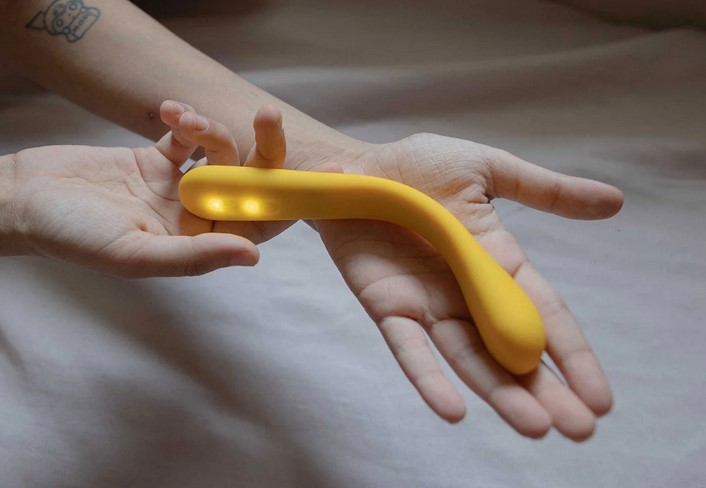 But That Sassy Thing is about more than just achieving orgasms; it is also a strong advocate for inclusivity and body positivity. The brand firmly believes that pleasure should be accessible to all, regardless of one's size, shape, or background. Their range of toys caters to a wide spectrum of desires, ensuring that every woman can find the perfect fit. For example, on their website's "POV" section, the brand features a video series that includes discussions on sexuality by disabled individuals, aiming to create welcoming and affirming spaces for them to openly share their experiences.