Vacation presents the ideal opportunity to unwind, rejuvenate, and indulge yourself, and what better way to do so than by incorporating some sexual accessories into your plans? However, if you're flying to your destination, you might wonder, "Can I transport sexual toys on an airplane?"
In short, the answer is yes, though it's a bit more nuanced. Adult toys can be transported in both checked luggage and carry-on bags.
To prevent potential embarrassment during your security screening, there are some discreet and secure ways to ensure your intimate items come along for the journey. Here's what you need to know about sex toys usage.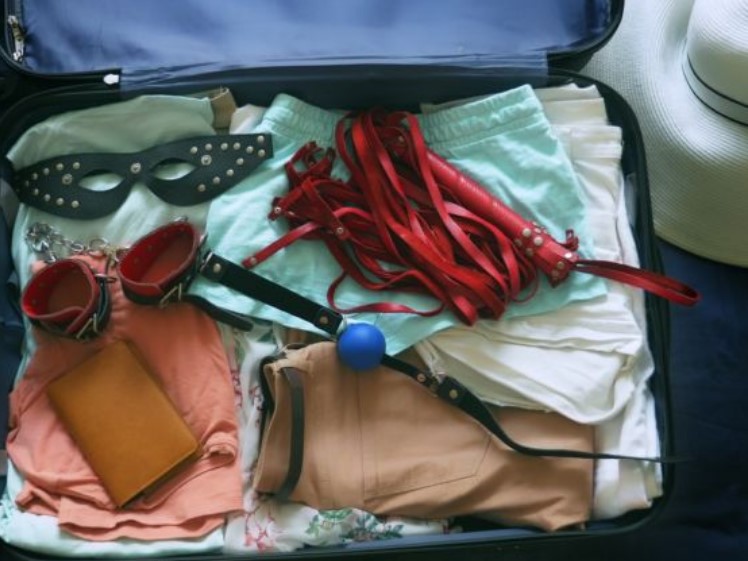 How to Travel With Sex Toys
It's always a good idea to pack light, and this holds true for sexual toys as well. While you might be tempted to bring larger items, opting for compact options is better. A discreet bullet vibrator is less likely to draw attention on the security scanner than a more conspicuous item like a clit sucker. Additionally, smaller toys won't consume as much space in your already-packed bag.
Consider placing your sex devices in a ziplock bag. After all, it's preferable for only you or your partner to come into contact with your personal item.
If your sex toy relies on batteries, it's advisable to remove them before packing. For rechargeable vibrators, you may want to deplete the charge, even if it means you can't use it immediately upon arrival. The last thing you want is any unexpected buzzing causing unwanted attention.
You have the complete right to bring your sex toys along on your journey. If questioned, be confident and remember that your sexuality is your personal choice.
In a world where we are constantly stressed about work and various other concerns, the last thing you want to worry about is bringing your sex toy while traveling. The simplest solution might be to leave your trusty vibrator at home, but why do that when you can bring it with you and enjoy it during your vacation? However, it can be quite a challenge to decide whether to pack it in your checked luggage or your carry-on, and the fear of a TSA agent discovering it in front of everyone in the security line can be unsettling.
You might also worry about your toy accidentally turning on in your bag, causing a security scare, or even more embarrassing, strange sounds emanating from your luggage when you greet your family or in-laws. But don't fret, there are precautions you can take to avoid these scenarios.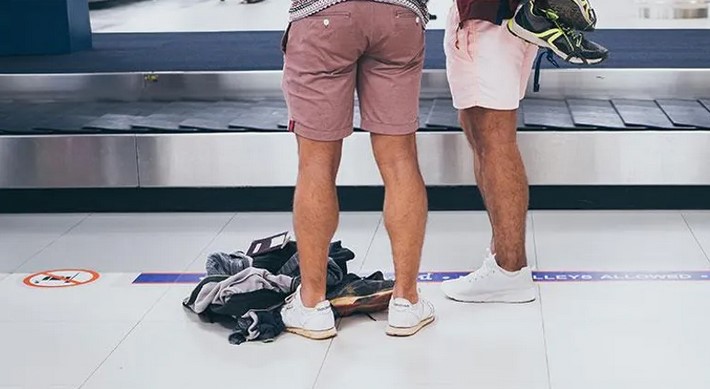 The Main Tips for Traveling with Sex Toys
Think of this as your practical guide of tips for traveling with sex toys.
Tip 1: Check the Regulations at Your Destination Regarding Sex Toys
Rules vary from one country to another. Your personal beliefs might be lenient, but other countries may not share the same viewpoint. For example, some countries like Thailand, Malaysia, and certain Islamic nations prohibit the import of any type of toys. Do your research in advance to avoid having your toy confiscated or, worse, facing legal trouble.
Tip 2: Opt for Discreet-Looking Toys
Imagine the embarrassment of an airport staff member unexpectedly finding a lifelike 8-inch dildo in one of your bags. To avoid such situations, stick to small, inconspicuous toys. Avoid realistic, phallic-shaped dildos. And since we're often told to "pack light" when traveling, the same principle applies to sex toys.
Select a toy that is compact but still powerful. The best choice would be toys that can easily fit in the palm of your hand (or smaller) while providing pleasure. Better yet, consider these discreet charging cases that also double as storage containers!
Furthermore, if you're packing very light (and clever), you might even consider bringing kegel balls for a more enjoyable flight!
Tip 3: Opt for Quieter Toys when Packing for Travel
When embarking on a journey, it's wise to choose toys that produce less noise, as you can never predict how soundproof your accommodations will be. Consider items like the Diamond wand or the Bougie bullet.
Tip 4: Remove the Batteries or Select Toys with A Standby/Travel Lock Feature
It's essential to prevent any potentially embarrassing vibrations from drawing attention when your luggage is inspected at the airport. When traveling with a sex toy, it's best to maintain a low profile to avoid unnecessary stress. Always take out the batteries from your sex toys before flying to avoid any unexpected buzzing. Store them separately from your toy, but don't forget to carry them with you, or you might find your pleasure device lifeless during your vacation. If you have a rechargeable toy, make sure to deplete its charge before taking it with you. Alternatively, you can consider toys like Cadenza, Plua, and Pyra, which come equipped with a standby mode or a travel lock function.
Tip 5: Choose Between Checking In or Carrying On?
Honestly, the decision of whether to check in your luggage or carry it on board is entirely up to you. Checking in usually involves an additional cost, but if you'd prefer not to endure the airport security's inspection of your belongings, the added expense might be worth the convenience. This is especially true if you're traveling with sensitive items, feel uneasy about your belongings being scrutinized, or are passing through judgmental areas.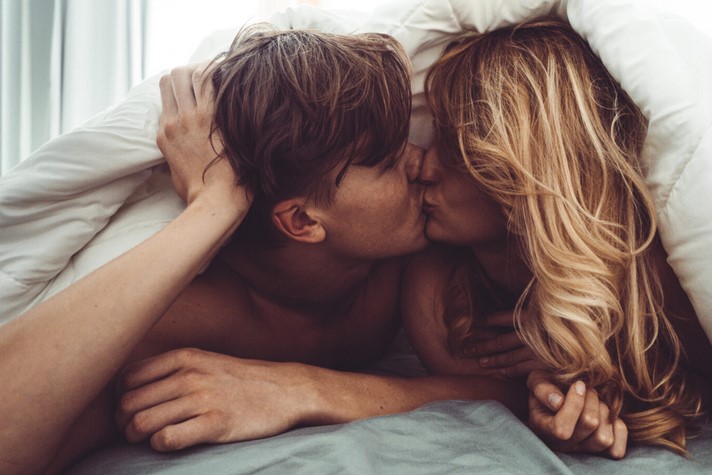 It's worth noting that even if you check in your baggage, it doesn't guarantee that no one will inspect your items for security reasons, so there's a chance someone might come across unconventional items. However, at least you won't have to face them directly. Remember, airport security encounters all sorts of unusual things daily, so they tend to become desensitized to it. Chances are, they've seen similar items before!
Tip 6: Place Your Items in A Transparent Plastic Bag
Store your belongings in a clear plastic bag or container. This not only promotes hygiene but also ensures that if your items are ever removed from your bag, they will be visible without the need for unnecessary handling. You never know where those hands have been, so for your own protection, keep your items zipped up.
Tip 7: Wrap in Clothing and Soft Materials
Vibrators and other electronic adult toys can accidentally turn on if their buttons or switches are pressed against something in your bag. To prevent this, wrap your vibrator in clothing or other soft materials. This is particularly useful if you want to conserve the battery, as you may forget to charge it when needed. This practice can also apply to non-electronic items such as dildos, plugs, or BDSM gear, which you can discreetly hide by wrapping them in your clothing.
Tip 8: Don't Forget Your Lubricant and Toy Cleaner!
Two essential liquids for a pleasurable experience are lubricant and sex toy cleaner. However, keep in mind that liquid restrictions for carry-on items, especially when flying, also apply to lubricant. To play it safe, stick to the 3-ounce rule, ensuring it doesn't exceed 100 milliliters (3.4 ounces). Anything above that may be considered a risk and could be confiscated or disposed of. If you opt for travel-sized bottles, small versions, or samples, you should have no issues with airport authorities.
Tip 9: Condoms
You need to have an ample supply of your preferred condoms, whether you're with a partner or not. It's crucial to avoid the disappointment of not having condoms when you need them. While you can buy them at a convenience store, there's a chance your favorite brands might not be available, which can be quite inconvenient. Condoms can also be useful for easy cleanup when using sex toys. When traveling abroad, it's wise to pack enough of your preferred condoms because the size and quality can vary significantly from one country to another. Being caught without them can be a hassle.
Tip 10: Stay Calm and Confident
If you're new to traveling with a sex toy, it's important not to act nervously or suspiciously. Airport personnel are trained to notice unusual behavior, but there's nothing wrong with having a sex toy in your luggage. Stay composed and relaxed; you're not carrying anything illegal. If airport security inspects your bag, simply state the truth, that you have a vibrator with you. Traveling with a sex toy is not a criminal act; it's an expression of your comfort with your own sexuality. Be self-assured and unapologetic to avoid unnecessary scrutiny.