If you want to spice up your sex life, there is no better way than using sex toys. Not only will they add new sensations to intimate moments, but they can also improve your sexual life with your partner. The market offers a wide variety of devices to suit every taste. You can find the best toys for stimulation and couples play, taking into account your desires and erotic fantasies.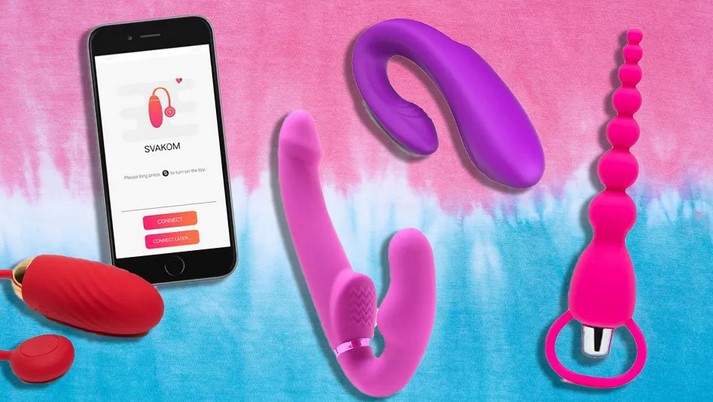 Physical Store or Online Purchase
Now you're asking yourself a logical question: "Where can I buy these sex toys?" Today, you can buy intimate devices both in specialized stores and on the Internet.
For example, branded online pleasure providers like Lovehoney, Adam & Eve, and Babeland offer a wide range of solo sex toys that can be ordered with home delivery. Plus, many of these sites have helpful reviews from other buyers that can help you find the perfect toy for you.
If you prefer to shop in person, visit an actual sex shop. You will receive detailed advice from the seller. He will help you choose toys that suit your preferences and give valuable tips on how to start using the devices correctly.
Just be aware that some of these stores may be more explicit in their product presentation and communication, so make sure you're comfortable with that before you go inside.
Where to Start Choosing Sex Toys
There are so many types and models of intimate devices that you can easily get confused. Where to start when choosing a sex toy for yourself?
The following recommendations will be useful to all beginners how to use solo sex toys:
Vibrators. If you're just getting started with sex toys, a vibrator is the best option for inexperienced users. They are available in a variety of shapes and sizes, from compact vibrating balls to larger rabbit vibrators, and can be used on a variety of erogenous zones.
Dildos. For those who prefer a more realistic sexual experience, dildos can be a great choice. They also come in a variety of shapes, sizes, and materials, so you can find the right one to suit your needs.
Toys for couples. If you're looking to add some variety to your sex life as a couple, there are plenty of options for toys for couples. From cock rings to remote-controlled vibrators. These toys can add new sensations to your intimate relationships.
Sex toys can be an exciting and fun way to add some spice to your sex life. Allow yourself to enjoy moments of joy and feel bright emotions. Open up to your body and have unforgettable orgasms, even when you are without a partner.
The Best Sex Toys for Solo Use
LELO Smart Wand Medium Handheld Massager
This wand massager is quiet yet incredibly powerful. It's cordless, waterproof, and made of smooth silicone. This modest device has eight different massage modes. It is customizable to your preferences and takes intimate pleasure to the next level.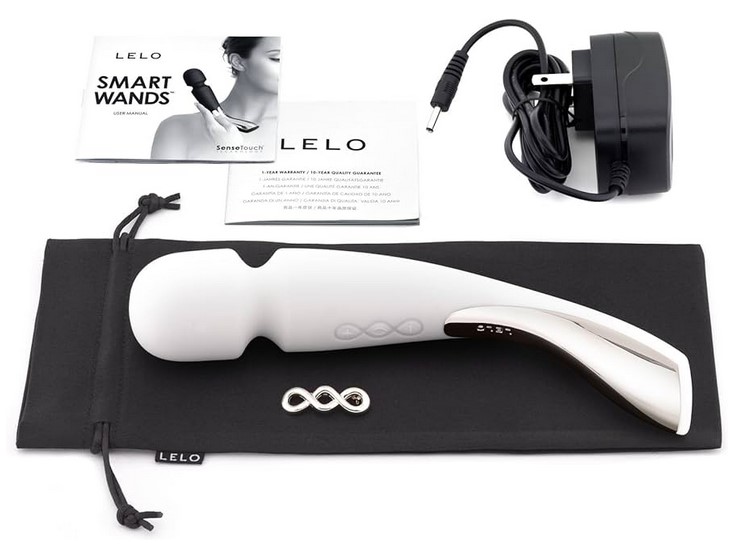 The Whisperer Smile Makers x Mumsnet
This vibrator is shaped like lipstick. The sex toy was developed in collaboration with Mumsnet, the largest online forum for mothers. Its design is unique, featuring a curved tip with rounded edges designed to provide maximum pleasure.
The device is waterproof and has three speed modes and two pulsation modes. With this device, you will be able to explore your body and have unforgettable orgasms.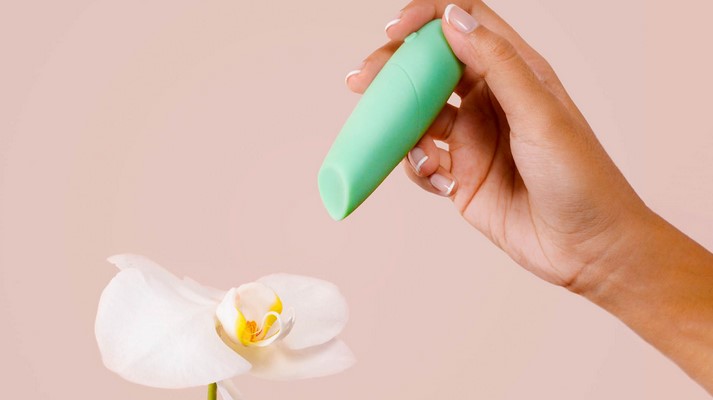 LELO Ida Wave
This is a unique motor massager that connects via a mobile application. It can be controlled with a smartphone. The device is the latest product in the Lelo range. It provides G-spot stimulation and powerful external vibrations to achieve the perfect blended orgasm.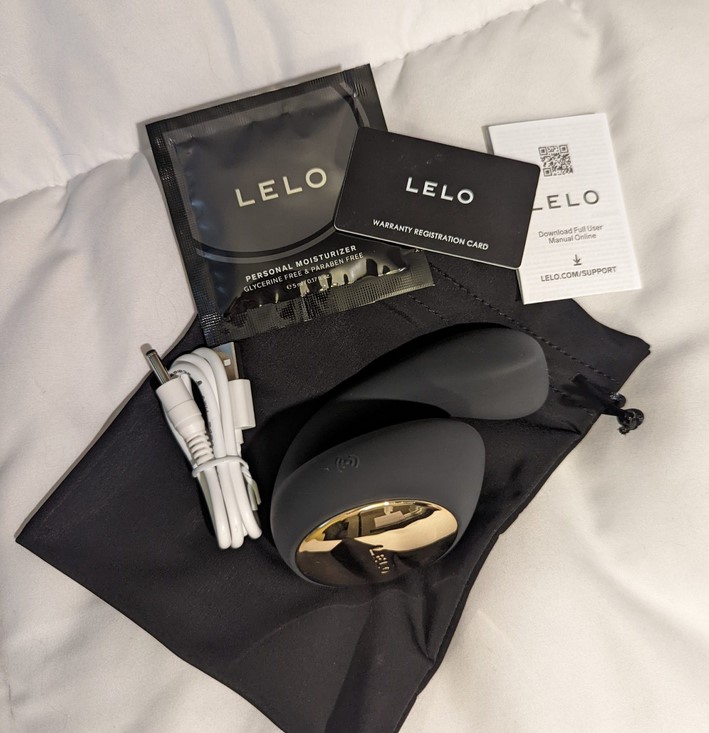 Smile Makers the Poet
This small but powerful toy features three interchangeable attachments and unique air pulse technology. There are five different intensity levels, creating a magical orgasm during masturbation.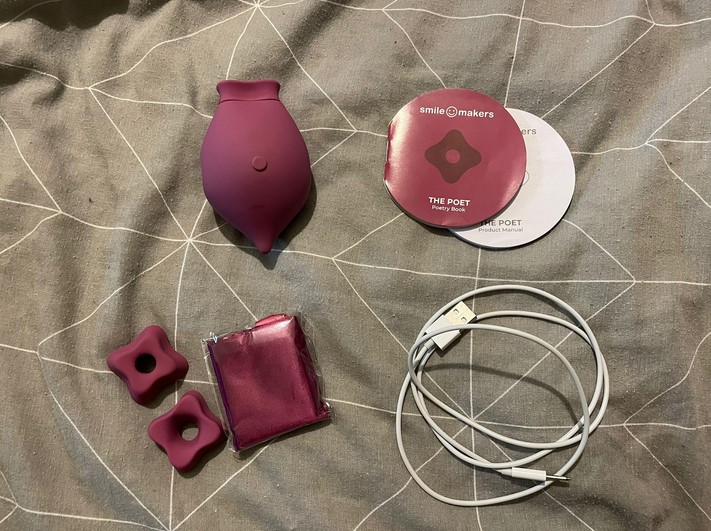 So Divine Pash Ribbed Vibrator Pink
This affordable vibrator is made from high-quality soft silicone. It has a textured surface to enhance the pleasure of individual play. Has three speeds and seven vibration modes. Is the perfect accessory to take your solo pleasure to the next level.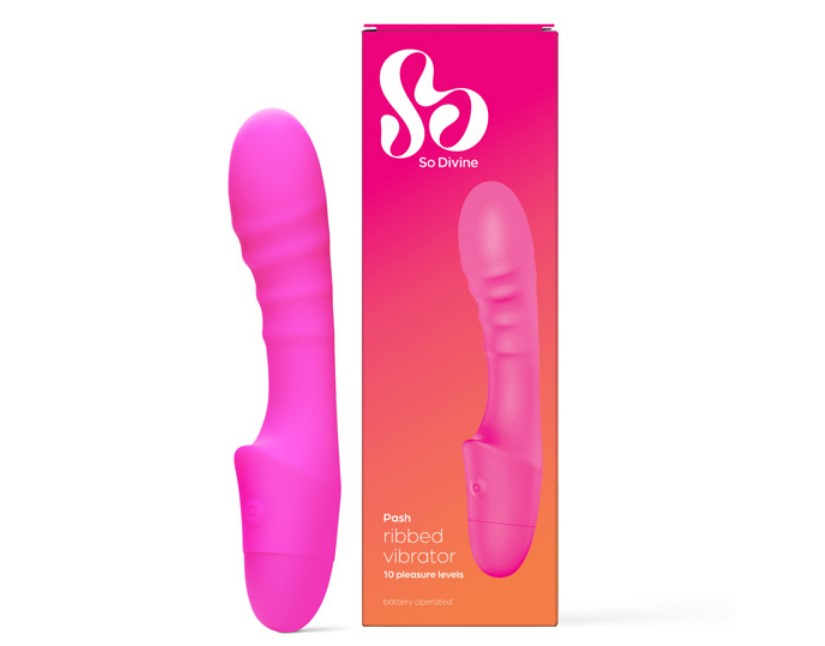 So Divine Self Pleasure Clitoral Suction Stimulator
Enjoy yourself alone, and it will be unforgettable with such sex toys for one. It is equipped with suction technology. Has 11 different operating modes to experiment with while masturbating. This compact yet powerful device is perfect for use at home or on the go!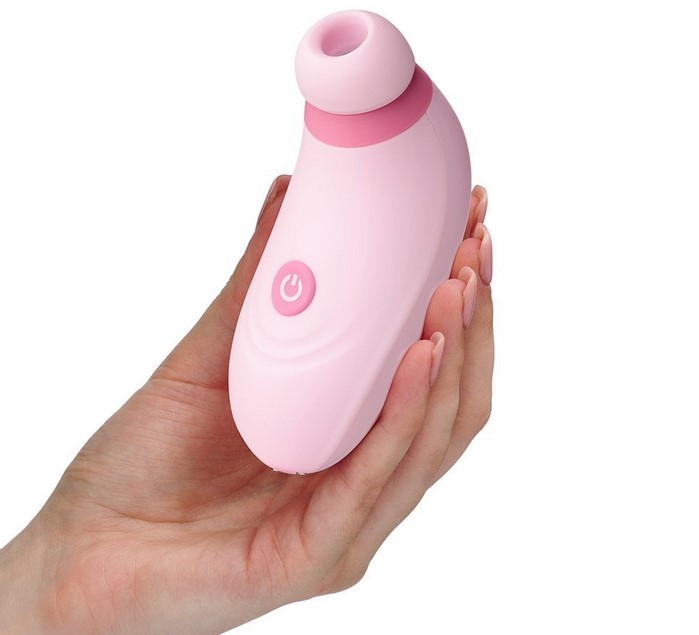 Smile Makers
This unique toy features a flame-shaped head. It provides a completely new tactile sensation and applies pressure in the right places. With up to four hours of battery life and two amazing pulsation modes, it's sure to give you an unforgettable experience.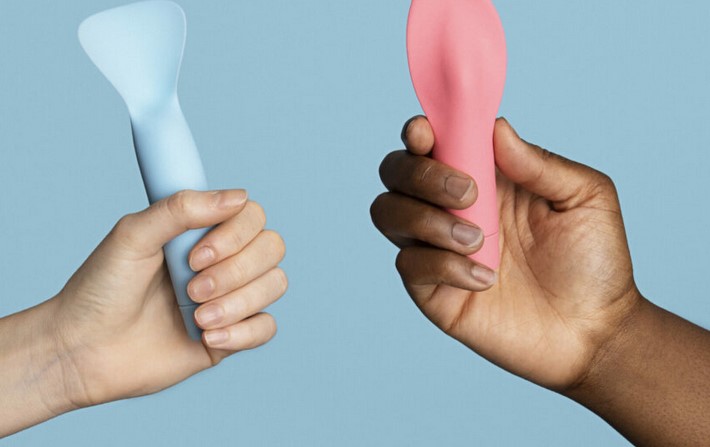 Maude Vibe
Vibrators don't have to be complicated. The Maude Vibe demonstrates this with its sleek design and only three speed settings. It comes with a detailed manual with illustrations, videos, and an FAQ section, which you can find on the product page. This allows beginners to learn all the features of a sex toy. You can use it correctly and effectively for solo masturbation.
Plus, it's one of the best toys for trans women and non-binary people. Some sex toys have an endless number of settings and modes, which can make it easy to get confused. The unique and simple Maude Vibe makes it easy for you.
It is made of platinum silicone, which is soft to the touch and pleasant on the clitoris, nipples, private areas, or any other sensitive external areas.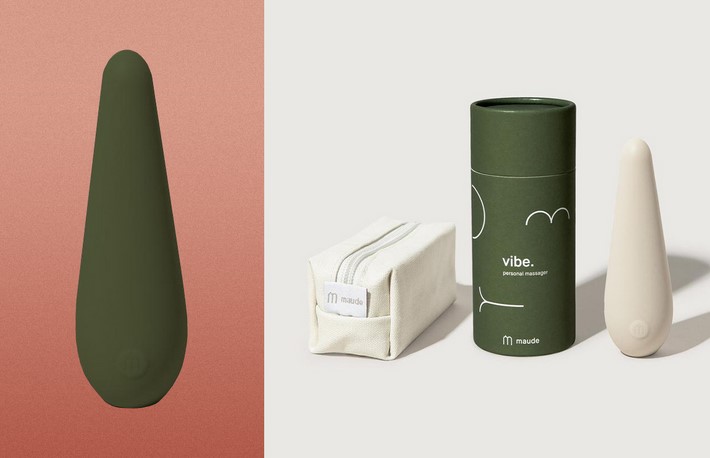 Womanizer X Lovehoney Pro40 Rechargeable Clitoral Stimulator
This nifty item is designed to support the sensation of oral sex. In solo masturbation, no one can give you caresses with their tongue and lips. But this vibrator can work for a long time and delight all erogenous zones.
The manufacturer claims four hours of continuous operation. The Womanizer X Lovehoney Pro40 Rechargeable Clitoral Stimulator uses Pleasure Air Technology. This allows you to direct focused air pulses to the clitoris to stimulate nerve endings without touching them. Absolutely unique sensations are created, and this leads to incredible orgasms.
This toy will appeal to many women as it focuses on the clitoris, preventing overstimulation. It can be used for masturbation alone and can also be used during love play with a partner.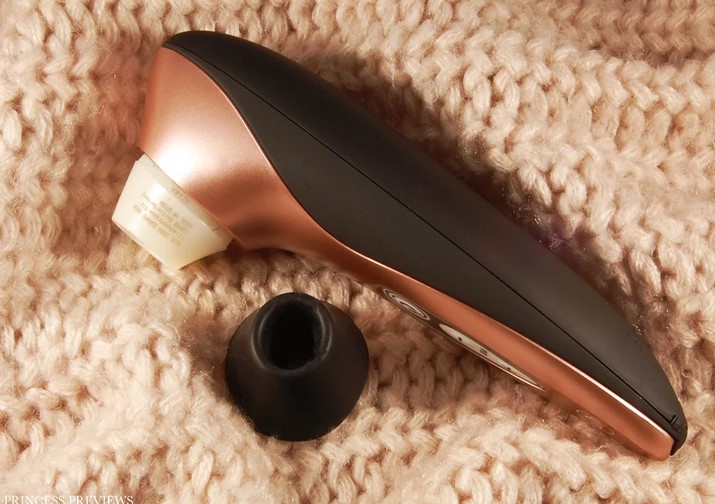 Svakom G-Spot Vibrator
The sex toy is made of high-quality silicone. To turn the toy on or off, hold the "S" button and use the other two buttons to switch vibration modes.
You can turn off the vibration to use the device for internal penetration during masturbation. To try this, choose a model with a great shape designed to stimulate the G-spot, such as this one from Svakom.
You can use it both indoors and outdoors. Turn the vibration on or off by yourself whenever you want.
The intimate device has five speed levels and five vibration modes. You can experience the strongest vibration and stimulate the G-spot and clitoris. The sex toy operates silently and is waterproof.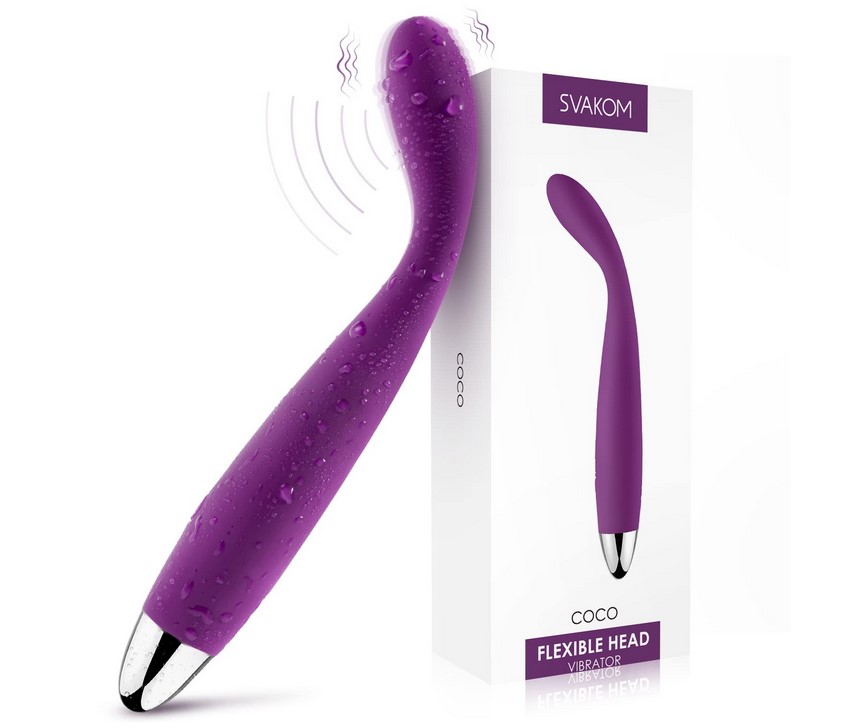 Tenga Egg
The sex toy for male masturbation is made of elastomer. It is necessary to remove the toy from the packaging. Before use, it is important to apply the included lubricant to the inside and opening of the toy, then insert the penis inside.
The Tenga Egg is a small and compact disposable masturbator for men, providing a pleasurable and affordable solo experience. Even though it is intended for one-time use, you can get several more sessions if you flip it over.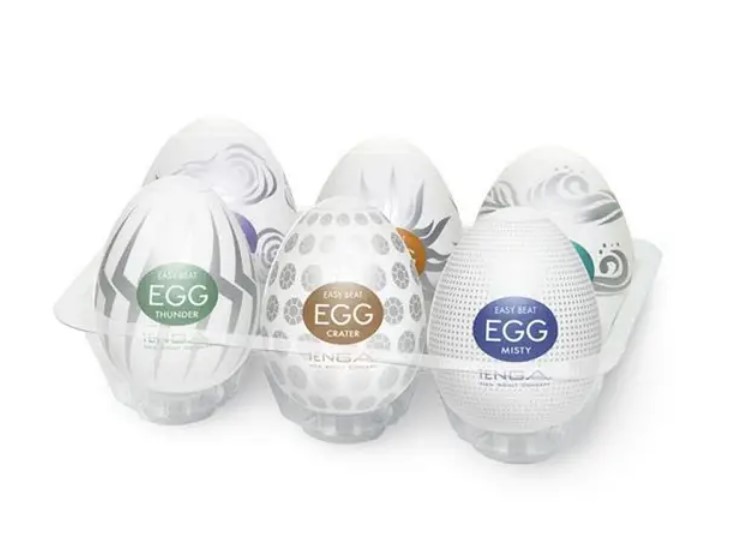 The manufacturer offers a variety of pleasant textures to choose from. The vibrator already comes with lubricant. The sex toy is compact in size and almost invisible. You can take it with you on your travels.