Sex toys have witnessed a surge in popularity and acceptance as a crucial aspect of many individuals' sexual journeys. Nevertheless, the significance of maintaining their cleanliness and hygiene cannot be overstated, ensuring not only pleasure but also safety.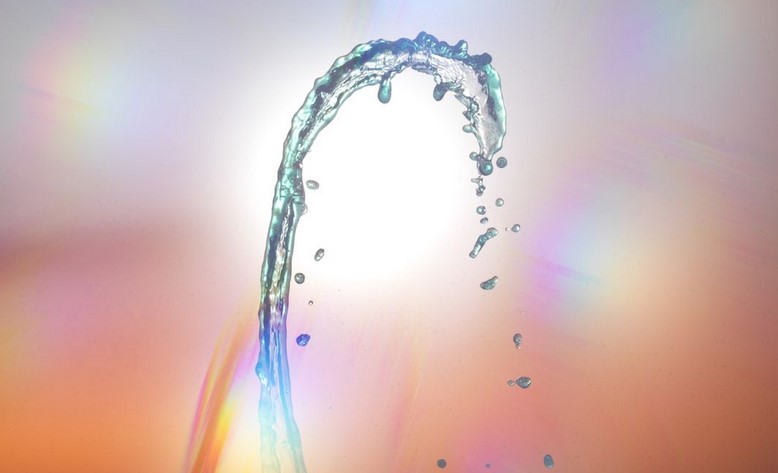 The routine cleaning of sex toys serves to extend their durability and, more importantly, to safeguard against the propagation of harmful bacteria and potential infections.
In this article, we will delve into the significance of cleaning sex toys, provide guidance on effective sex toys hygiene practices, and recommend some trusted sex toy cleaners for a clean and secure sexual experience.
Why It Is Vital to Clean Sex Toys Regularly
Hygiene: Sex toys come into close contact with intimate areas of the body, rendering them susceptible to the accumulation of bacteria and germs. Regular cleaning is paramount to eradicating potential pathogens that may pose health risks.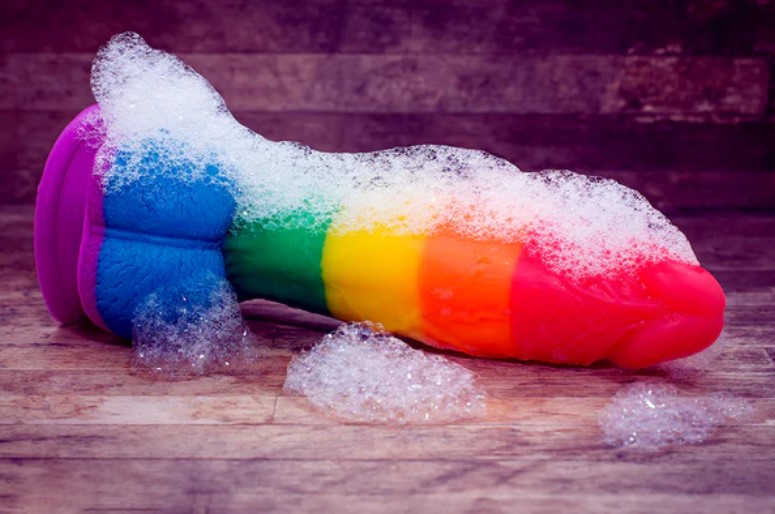 Infection Prevention: Neglecting proper sex toy cleaning can lead to the onset of urinary tract infections, yeast infections, or bacterial vaginosis. The risk of infection transmission is even higher for anal toys, emphasizing the importance of meticulous maintenance.
Lifespan Extension: Regular cleaning practices thwart the buildup of residue and material degradation, consequently prolonging the useful life of your sex toys.
Allergic Reaction Avoidance: Some individuals may exhibit sensitivities to certain materials used in sex toys. Employing a rigorous cleaning routine significantly reduces the risk of allergic reactions, enhancing the overall safety of your intimate experiences.
Cleaning Guidelines for Sex Toys
Before we delve into effective sex toy cleaners, let's review some general cleaning advice applicable to all types of sex toys.
Review the Instructions
Always adhere to the manufacturer's cleaning recommendations, as certain materials may necessitate specific care instructions.
Remove Batteries
If your sex toy operates on batteries, take them out before cleaning to prevent harm to the electronic components.
Non-Waterproof Toys
For toys that are not waterproof or submersible, use a damp cloth with a mild soap or a sex toy cleaner to clean the surface.
Silicone-Based Lubricants
When using silicone-based lubricants with silicone toys, clean the toy immediately after use, as silicone lube can harm silicone toys over time.
Hand Wash
Gently hand-wash your sex toys with warm water and a mild, fragrance-free soap. Stay away from harsh chemicals, as they may cause irritation.
Drying
Let your sex toys air dry thoroughly before storing them. Pat them dry with a clean towel if necessary, but refrain from vigorous rubbing.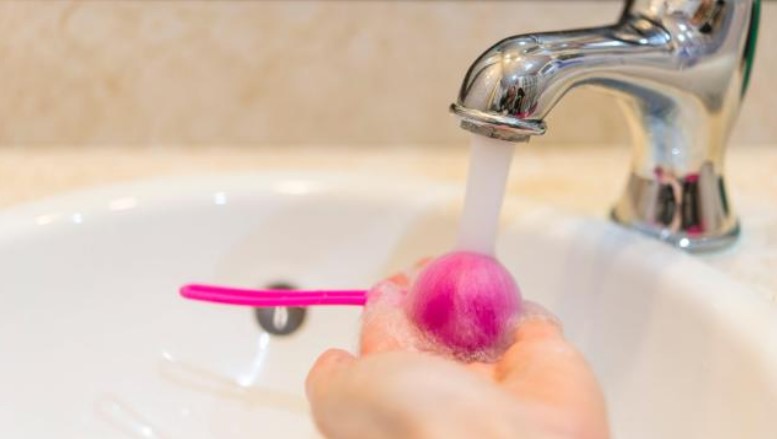 Recommended Products for Cleaning Sex Toys
Now, here are some recommended cleaning products for your sex toys:
Antibacterial Toy Cleaners: Specially designed sex toy cleaners are formulated to effectively clean and disinfect sex toys. They are generally alcohol-free, non-irritating, and safe for most materials. We suggest using Clinell Universal Wipes for a potent yet safe and hassle-free cleaning experience.
Mild Soap and Water: For non-electronic toys and those that are not submersible, a mild soap and warm water can be a suitable alternative. Make sure to rinse thoroughly to eliminate all soap residue.
UV-C Sterilizers: Some sex toy cleaners come in the form of UV-C sterilizers that utilize ultraviolet light to eliminate bacteria and germs. These can be particularly helpful for porous toys that may be challenging to clean through other means.
Boiling Water: Sex toys made of non-porous materials like silicone, glass, or stainless steel can be sterilized by boiling them in water for a few minutes.
Disinfecting Wipes: For travel purposes or quick clean-ups, consider using alcohol-free, body-safe disinfecting wipes specifically designed for sex toys.
Special Considerations for Cleaning Sex Toys
When it comes to cleaning your intimate devices, there are a few important factors to keep in mind how to clean sex toys:
Shared Toys: If you share your sex toys with a partner, always use a condom or ensure thorough cleaning between users to prevent the spread of infections.
Toy Storage: Store your sex toys in a cool, dry location, away from direct sunlight and extreme temperatures. It's best to keep them individually stored in separate bags to avoid contact with other toys, which can lead to material degradation.
Toy Material Compatibility: Be aware of the materials your sex toys are made of, as not all cleaning products are suitable for every type. Always check for compatibility before using any cleaning solution.
How to Properly Clean Sex Toys
Ensuring the correct cleaning of sex toys is crucial to prevent bacterial infections and the transmission of sexually transmitted infections (STIs). Some STIs can survive outside the body for extended periods, making proper cleaning essential. Additionally, thorough cleaning is vital for preventing pregnancy when using a sex toy near or in the vagina.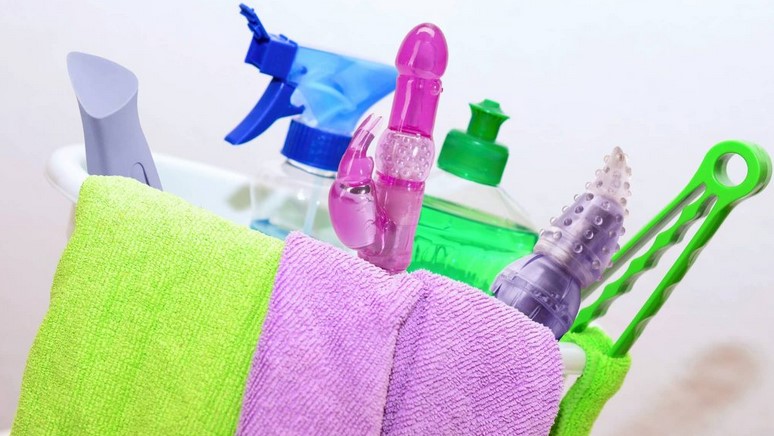 Follow these guidelines for cleaning your sex toys.
Basic Toy Care
Remove any batteries and avoid submerging electrical components in water.
Use a damp, soapy washcloth, preferably with anti-bacterial soap, to clean electric toys.
Storage
Keep your sex toys stored in a container or pouch to maintain cleanliness.
Store them in a cool, dry place to prevent material damage.
Manufacturer's Instructions
Always keep and follow the manufacturer's provided cleaning instructions for your specific toy.
If you find that properly cleaning your toy is too time-consuming or unrealistic, consider purchasing a different toy that suits your preferences and lifestyle. These general cleaning guidelines should supplement, not replace, the specific instructions provided by the manufacturer.
Cleaning Non-Porous Materials: Glass, Stainless Steel, Hard Plastic, and Silicone
Glass: To clean glass items, wash them with mild soap and water. For Pyrex toys, you can safely use a dishwasher. Avoid exposing glass to extreme temperatures.
Stainless Steel: If your stainless steel toy has electrical components, use warm soapy water, making sure not to submerge the electrical parts. For toys without electrical components, you have three cleaning options: boiling, soaking in a 10% bleach-water solution for 10 minutes, or placing them in the dishwasher.
Hard Plastic: Clean hard plastic toys with antibacterial soap and water, but avoid boiling them.
Silicone: Silicone toys can be cleaned in three ways: boiling for 5-10 minutes, placing them on the top rack of your dishwasher, or washing with antibacterial soap and warm water. Do not boil silicone vibrators to prevent damage to the vibrator mechanism.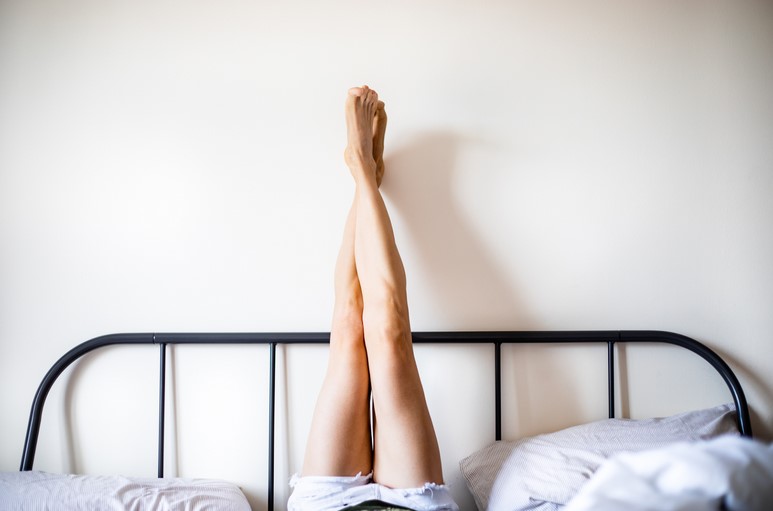 Cleaning Porous Materials: Rubber, Vinyl, Cyberskin, Nylon, and Leather
Rubber Materials: Due to their porosity and potential chemical composition, it is advisable to use condoms with rubber toys. This precaution helps protect your health.
Cyberskin and Vinyl: Delicately clean cyberskin and vinyl toys with warm water only. Let them air dry and lightly powder with cornstarch to prevent stickiness.
Nylon: Machine or hand wash nylon harnesses and toys with a mild antibacterial soap.
Leather: Wipe leather products with a damp, soapy cloth or use leather cleaner. Avoid soaking leather items. After cleaning, you can recondition the toy with a leather conditioner. To protect metal parts from tarnishing, apply a coat of clear nail polish.
Summary
Maintaining proper hygiene and safety with your sex toys is essential for a satisfying and healthy experience. Regular cleaning not only safeguards your health but also prolongs the lifespan of your toys. Always adhere to the manufacturer's instructions, choose body-safe cleaning products, and consider the material of your toys. By incorporating these practices into your intimate routine, you can fully enjoy your sex toys while ensuring your cleanliness and safety during your intimate adventures.