Sex toys can add excitement to your intimate experiences, but buying them online might seem daunting, as you can't physically inspect the products beforehand. However, with a little research and knowledge, you can confidently choose the perfect sex toy for your needs through online shopping. Here are some helpful tips for shopping for sex toys online to maximize your satisfaction.
The era of having to visit a physical adult store to buy sex toys is long gone. Nowadays, there is a plethora of online sex toy websites. There's absolutely no shame in shopping for items like vibrators, but many of us prefer a more private shopping experience. That's why, if you were to ask anyone these days where to buy sex toys, the common answer is "online." The best online sex toy retailers also ensure discreet packaging, which is an added benefit. So, in an age where we have a deeper understanding of our bodies and their desires, there's no reason not to take control of your own journey of self-pleasure.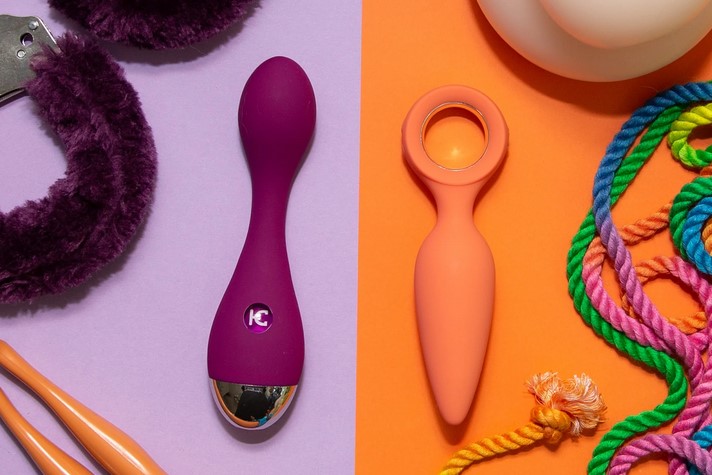 Sex toys have become more socially acceptable since the popularity of Fifty Shades of Grey, but those in search of quality vibrators or cock rings might still have difficulty finding them at a mainstream store like Walmart. Thankfully, numerous excellent websites offer a diverse range of adult pleasure products and type of sex toys, and they typically ship discreetly. There's no shame in buying sex toys online, so here's how to go about shopping for them.
Check for Toxic Materials Before (and After) You Buy
Before you want to buy sex toys online, it's important to be vigilant about the presence of harmful materials, both prior to and after acquiring the items. When shopping for toys designed for sensitive areas, it's crucial to remember that not all online businesses adhere to strict regulations concerning the materials used in adult products. Even reputable websites might offer so-called "novelty items" that can be detrimental to your well-being.
To summarize, it's advisable to steer clear of PVC toys that contain phthalates, as these chemicals can have adverse effects on your health, especially with prolonged use. While it's true that non-toxic plastics are available in some cases, better choices include toys made from silicone, metal, or glass. Although these options may be somewhat pricier, they offer long-term value.
To assess the potential toxicity of a toy, you have to consider factors like odor (particularly important for online shoppers who should inspect their purchases upon delivery). PVC toys tend to emit and retain a strong chemical smell, making them suspect. Additionally, transparent or translucent toys have a higher likelihood of being constructed from unhealthy plastics.
Find Safe Online Stores
Not all online stores are the same. After you've determined what you want to purchase and ensured it's made from safe, non-toxic materials, you'll still need to locate a trustworthy online retailer. Fortunately, the internet has been in existence for a considerable amount of time, allowing a few leading stores to establish themselves as dependable, secure, and discreet. Please note that all of the following websites contain explicit content:
Adam and Eve
One of the largest and most reputable e-commerce platforms, Adam and Eve offers a substantial selection of both sexual wellness products and intimate apparel. Notably, the company also operates physical retail stores in 19 U.S. states, one in Canada, and one in Lima, Peru.

Babeland
Another trustworthy website, Babeland also provides informative guides, tips, and educational resources to help you become more knowledgeable about the products you're interested in, along with general sexual health information.
EdenFantasys
EdenFantasys is another well-regarded online store that guarantees discreet and prompt shipping. The site also features video reviews (of a non-explicit nature) for many of its popular products.
Extreme Restraints
This website shares several common features with the other sites on this list, such as discreet shipping and a solid reputation for reliability. Where Extreme Restraints stands out, however, is in its collection of unique fetish items. If you can't find what you're looking for on the other websites mentioned, this one might have what you need.
Agent Provocateur
Agent Provocateur offers a high-end shopping experience. While it may not be the most budget-friendly option (in fact, some of their basic items are quite expensive), there are a few products within an average budget range. Even if you don't make a purchase, it's a pleasant site to explore with a partner.
The list doesn't stop there either. If you're seeking more choices, you can explore Pure Romance, TooTimid, Liberator, or Amazing.net. Additionally, it's important to note that Amazon offers a decent selection of adult toys and accessories. However, there is a drawback to this, as we will discuss below. Because Amazon accommodates both first-party and third-party sellers, determining their shipping policies can be somewhat challenging. You might also forego certain discounts or coupons that smaller retailers often provide to attract customers. Moreover, you'll have a record of sex toys in your order history and recommendations, which you might prefer to avoid. Nevertheless, for Prime members or Amazon cardholders, it could be a worthwhile option.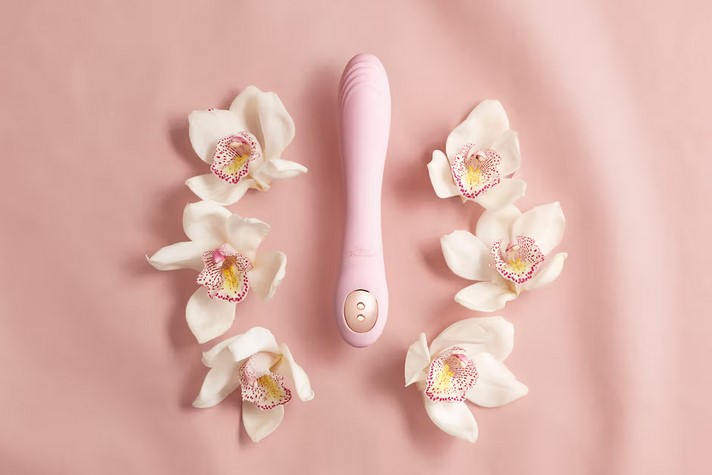 Identify Discreet Shipping Policies
Even the most relaxed and open-minded individual likely doesn't desire a package prominently displaying the name "Bob's Funtime Sexeteria and Dildo Emporium" arriving at their doorstep. Thankfully, most larger retailers understand this concern and offer discreet shipping.
Different stores have varying approaches to this policy. Some of the stores go to great lengths to maintain discretion throughout the entire shopping experience, presenting themselves as beauty or health product stores even online. Other stores might be more upfront during the shopping process but still send packages with inconspicuous labels. When you're browsing a website, be sure to look for a FAQ page or a shipping and discretion policy.
After you've found the store's stated policy, it's a good idea to cross-reference it with customer reviews and feedback. For instance, the store generally does a decent job with discreet shipping, but occasionally, a risqué item or two might slip through unnoticed. While these reviews can help identify stores that don't consistently uphold their policies, they also underscore a simple truth: there's always a certain level of risk involved. If you want to ensure absolute privacy, you can opt for a P.O. Box, but otherwise, you might find yourself exchanging slightly awkward glances with a roommate.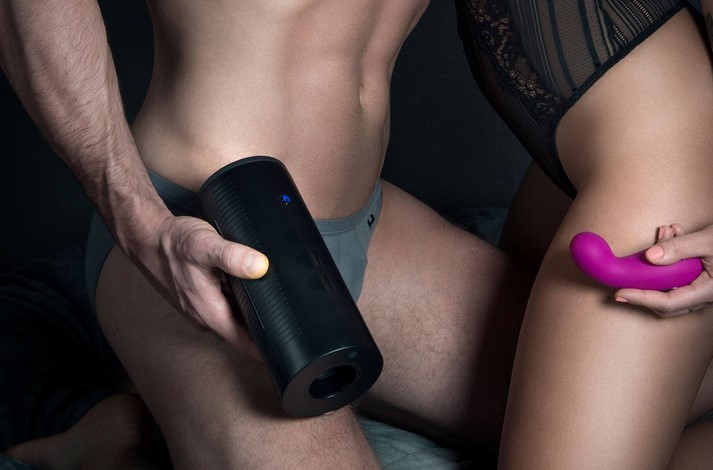 When You Are Shopping for Sex Toys Online
It's crucial to ensure that you're buying your intimate products from a reputable vendor offering high-quality, body-safe materials. Silicone is the top choice for sex toys because it's both body-safe and non-porous, and it's easy to clean. In addition to silicone, options like glass, metal, and ABS plastic are excellent selections.
You can trust in online reviews, personal recommendations, or expert opinions rather than falling for clever marketing tactics. There's nothing more disappointing than being duped by fancy advertising into buying a product that fails to live up to its promises. To further safeguard yourself against such disappointment, be sure to review the return policy and warranty before finalizing your purchase. And for those like me who frequently misplace chargers, look for a product with a universal charger so you can easily replace it if your cord goes missing.